Meet Our Friendly Denton, MD Dental Office Staff
At Midshore Dental we recognize that our patients deserve the best dental care possible based upon their needs. We have an expereinced and gifted team that is able to deliver an excellent dental experience. You will find yourself comfortable with our dediated staff whose goal is to ensure you have a pleasant experience.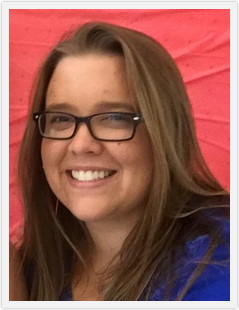 Whitney J, Registered Dental Hygienist
Whitney graduated from Delaware Technical and Community College in Dental Hygiene in 2012. During her schooling she applied her skills at Dover Air Force Base. After graduation she began working part time with Dr. Novak, and shortly thereafter became a full time member with Midshore Dental. She loves to help people have a healthy smile and volunteers with Mission of Mercy. Whitney grew up in Milford, Delaware, where she still lives with her husband Kyle and dog Max. In her free time she loves anything DIY and putting her spin on old or vintage items and traveling.
Mary G, Dental Hygienist
Mary began her dental career as a dental assistant in 2010. During her time as a dental assistant she knew she wanted to advance in the field of dentistry. She completed her education at Delaware Tech in dental hygiene in 2020. Mary is originally from Goldsboro and enjoys time in the outdoors, especially with her son Parker, family and friends.
Megan W, Dental Assistant
Megan is a Talbot County native and excelled in hunting and fishing. Megan completed the dental assisting program in 2017 and has been working as an assistant since 2019. She has a passion for improving the smile of her patients and when she isn't working, she hunts, fishes and spends time with family and her pets.
Jenni M, Front Desk
Jenni is a Caroline County native, having been born and raised in Greensboro. She currently resides in Preston, with her husband Mike. Jenni started her dental career as a dental assistant in 2001 in an Annapolis dental office. She went on to continue her dental career, transitioning to front office duties at a community based dental offices in Federalsburg and Cambridge. Jenni will greet you with a smile and is always here to help with all your dental needs. When she is not in the office you can find her in her flower beds or spending time with her grandchildren.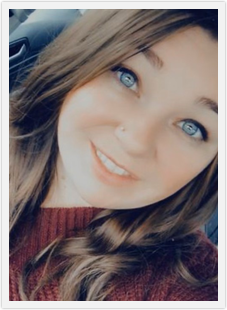 Kimberly W, Front Desk
Kimberly began her dental career in Salisbury in 2007 as an assistant and clinical floater. She quickly moved to the front where she found she could use her organization skills as well as her clinical background to promote healthy smiles. She briefly left dental in 2018, but felt the draw to return that same year and now plans never to leave! Kimberly enjoys time with family (including her 5 brothers!) and photography.
Mariah B, Dental Assistant
Mariah grew up in Virginia and relocated to the Eastern Shore in 2021. She began her dental assisting career in 2013 and has worked in family dentistry since that time. She enjoys helping people be happy with their smile. As a busy mom of two time Mariah enjoys exploring shore life with her family, crocheting, kayaking and fishing. She also continues to grow her education and learn new skills