Welcome to Midshore Dental

We are dedicated to providing superior dental care at reasonable prices and proud of our commitment to our patients. Our goal is to help you feel and look your very best through excellent dental care.

Leveraging today's latest technology, Dr. Scott M. Novak can create results that change how you look and feel. Whether you need a routine checkup or more advanced procedures like a smile makeover, our dental practice offers a wide variety of procedures to uniquely fit your needs. In addition, our friendly staff ensures your visit to the dentist is affordable and comfortable. If you are searching for a family dentist or a cosmetic dentist – look no further, contact us today at (410) 479-0600.
Appointment request
Need an appointment with a dentist in Denton ? Requesting an appointment at our Denton, MD family and cosmetic dental office is now easier than ever. Fill out the form below and we'll contact you to find a time that fits your schedule. Start your journey towards a beautiful smile with us today!
Contact Us
Have a question or comment? Fill out the Contact Us form and we will be in a touch as soon as possible.
Scott M. Novak, DDS, PA

505 Kerr Ave

Denton MD 21629
Phone: 410-479-0600
Fill out the contact form below and we will respond as soon as possible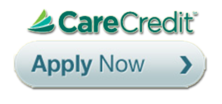 Welcome to the dental office of Dr. Scott Novak, DDS. If you are looking for a Cosmetic Dentist with specialties in Dental Implants, Teeth Whitening, or any other Dentistry skills in Denton, MD then look no further.